DUB-Detector™
by Active Motif
Description
DUB-Detector™ Deubiquitination Assay provides a simple solution for screening activity of deubiquitination enzymes (DUBs) from cell extracts or purified recombinant proteins in human, mouse and rat systems. The assay contains a fluorescent ubiquitin substrate that when processed by the cysteine protease class of DUBs releases a fluorescent signal that is proportional to the amount of enzymatic activity. For added convenience, HeLa nuclear extract and a DUB inhibitor are included as positive and negative controls. This assay can be used for either endpoint or kinetic analysis of enzyme activity, or to screen for DUB inhibitors.
For complete assay details, click the Method tab below. To learn more about deubiquitination enzymes or to see assay data, click the DUB Info tab below; kit manuals can be downloaded under the Documents tab.
Deubiquitination Enzymes
Ubiquitination is a reversible, post-translational modification in which the 76 amino acid polyubiquitin peptide is added to proteins by the sequential action of three enzymes: E1 ubiquitin-activiating enzyme, E2 ubiquitin-conjugating enzyme and E3 ubuiquitin ligase. Protein ubiquitination is a highly dynamic process and the removal of ubiquitin from proteins is now considered to be equally important for protein regulation.
The large group of enzymes that are responsible for the removal of ubiquitin from proteins are known as deubiquitination enzymes (also known as DUBs, deubiquitylating enzymes or ubiquitin deconjugating enzymes). The human genome encodes nearly 100 deubiquitinating enzymes, making them the largest family of enzymes in the ubiquitin system. DUBs are responsible for ubiquitin precursor processing, ubiquitin recycling, trimming of ubiquitin chains, as well other diverse roles in cell growth and differentiation, devlopment, DNA damage, disease pathways, transcriptional regulation and chromatin remodeling.
Deubiquitination enzymes can be divided into five families: ubiquitin-specific proteases (USPs), ubiquitin C-terminal hydrolases (UCHs), ovarian tumour proteases (OTUs), Machado-Joseph disease protein domain proteases (MJDs) and JAB1/MPN/MOV34 metalloproteases (JAMM). The first four families are classified as cysteine proteases and comprise the majority of deubiquitinating enzymes. The last family, JAMM, bind zinc and therefore are classified as metalloproteases. The cysteine hydrolases specifcally cleave ubiquitin substrates with the general structure UB1-72-Leu73-Arg74-Gly75-Gly76-X, where X can be any small thiol, amine, ubiquitin molecule or even another protein.
USPs are the largest family of deubiquitination enzymes and they are also the group with the largest size variation (50-300 kDa). These high molecular weight DUBs can process ubiquitin precursors, remove ubiquitin from protein conjugates and disassemble long ubiquitin chains. In contrast to the USPs, the UCHs are relatively small enzymes (<30 kDa) that catalyze the removal of peptides and small molecules from the C-terminus of ubiquitin. The table below provides a sample of deubiquitination enzymes and their associated biological function.
| Deubiquitination Enzyme | Biological Function |
| --- | --- |
| USP3, USP7, USP16, USP21, USP22, MYSM1, BRCC36 | Chromatin remodeling |
| USP1, USP3, USP28 | DNA damage |
| USP7, USP16, USP19, USP28, CYLD | Cell proliferation |
DUB-Detector™ Data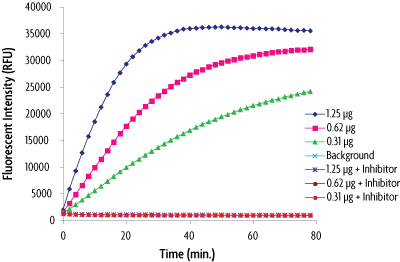 Figure 1: Kinetic analysis of DUB activity in HeLa nuclear extract.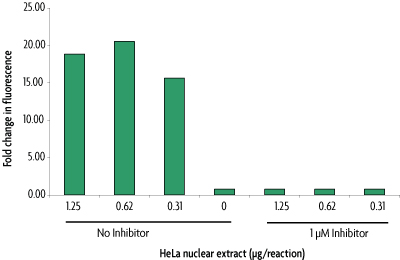 Figure 2: Endpoint analysis of DUB activity in HeLa nuclear extract.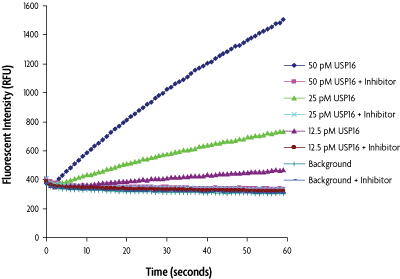 Figure 3: Recombinant USP16 deubiquitination activity.
Why use DUB-Detector™?
Fluorescent assay can be detected with an excitation wavelength of 485 nm and an emission wavelength of 535 nm
Complete assay with optimized buffers for enhanced enzymatic acitivity
Includes both positive control extract and a universal DUB inhibitor
Fast procedure can be completed in less than 1 hour
Great for either kinetic or endpoint analysis
Quickly screen for DUB inhibitors
DUB-Detector™ Method
Despite the differences in their cellular roles and molecular sizes, the deubiquitinating enzymes all appear to hydrolzye their substrates through a common mechanism. Active Motif's DUB-Detector Assay uses a universal ubiquitin substrate to detect enzymatic activity or screen for potential inhibitors. The fluorescent substrate is based on a C-terminal derivative of ubiquitin which is hydrolyzed by the cysteine protease class of enzymes to release a fluorescent signal proportional to the amount of enzyme activity. The fluorescence can be detected using a microplate reader with excitation of 485 nm and emission of 535 nm. For added convenience, the assay also includes HeLa nuclear extract and an inhibitor to all classes of deubiquitinating enzymes as positive and negative controls.