Regular price
€ 0.00
/
Tax included.
---
LavaCell™ is a small, neutral, non-toxic compound that readily diffuses into live or fixed cells and spontaneously reacts to produce bright orange fluorescence. This naturally fluorescent compound is excited by a variety of common lasers and can be multiplexed with a wide range of common blue, green and yellow-emitting probes.
Because LavaCell is a neutral molecule that crosses cell membranes, cells require no pre-treatment or permeabilization prior to staining. LavaCell rapidly reacts with free amine groups on proteins, which produces a bright orange fluorescent signal (Figure 1). LavaCell does not stain nucleic acids nor does it adversely affect cell growth. LavaCell can be excited with common laser sources (405, 488 and 532 nm) and has a Stokes shift of over 100 nm with peak fluorescence emission at 610 nm.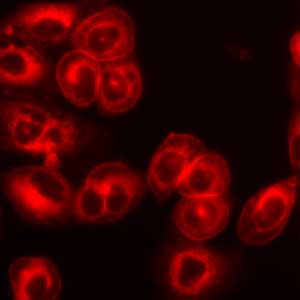 Figure 1: Staining of live CHO cells with LavaCell.
LavaCell advantages
Water soluble fluorescent cell stain
Fluoresces on interaction with proteins; no need to wash away unbound stain
Readily permeates into cells
No effect on cell growth or viability
Ideal for multiplexing with other fluorophores due to long Stokes shift
LavaCell™ is a small dye that readily diffuses into live or fixed cells, where it stains the plasma membrane and internal membranes such as the Endoplasmic Reticulum, the Golgi and the nuclear envelope. This staining pattern has been shown in a number of different cell-lines (Figures 2 and 3).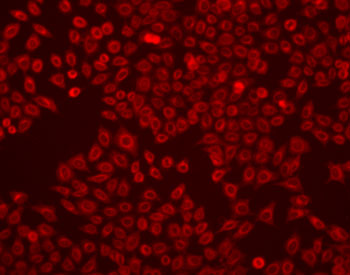 Figure 2: Staining of live HeLa cells with LavaCell.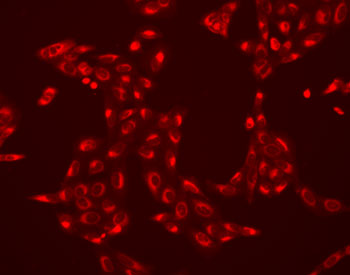 Figure 3: Staining of live U2OS cells with LavaCell.
LavaCell, which can be excited with commonly used light sources between 405 and 532 nm, has its emission peak at 610 nm. This broad Stokes shift not only effectively separates the fluorescent emission from the excitation wavelength, it enables LavaCell to be used in co-staining with other cellular stains or other fluorescent dyes (Figure 4).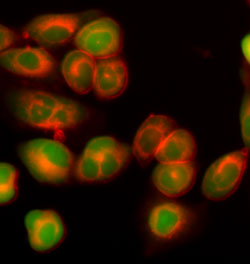 Figure 4: Co-staining of live CHO cells with LavaCell and calcein AM.
In addition to fluorescent microscopy, LavaCell has been shown to work in fluorescent plate-based assays for monitoring cell coverage of cell culture plates or individual wells of a 96-well plate. In addition, LavaCell can be used in High-throughput Screening (HTS), where it can be used to monitor changes in cell proliferation of the entire cell population (Figure 5), or proliferation of individual clones in cell colony growth assays.